Quality of Markins
Easy to use with highest stability
The PFC (Progressive Friction Control) mechanism of the Markins Ballhead provides ease of finger tip handling even with the highest stability for any kind of 35mm SLR cameras with long and heavy lenses, and the medium or large format as well.

The innovative TBA (Triple Bi-Axle Mechanism) enabled more than double torque in this feather-light weight (400-580 grams), low center of gravity, and compactness in size, which should be the concept for the next-generation camera support system.

The SHM (Self Holding Mechanism) provides further safety by preventing any sudden and rapid fall-off of the equipment when the photographer by accident loosened the ball-head locking knob.
Extreme Fine Machinery with Durability
The Triple Action Sliding Cam structure geometrically maintains the ball to be clamped only to the direction of gravity.
Furthermore, its specially designed engineering plastic material works only by sliding movement, so that the ball head could be controlled with finger-tips. The permanent lubrication system provides no need for the additional lubricant.
Eventually maintenance free system.

Highest quality duralumin 7075-T6, 6061-T6 used for aircraft and the special engineering plastic were used for extra-durability with light-weight and compactness.
Surface treatment by hard-anodizing special polishing provides beauty and extremely high resistance to the scratches.

All of the components of the ball head were machined by the CAM (Computer Aided Manufacturing) system with an accurate craftsmanship.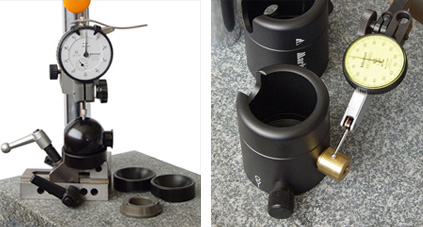 For the reduction of vibration
Markins develops products with vibration reduction asthe first priority.
Our vibration reduction products are developed based on tests with a precision instrument (Laser vibrometer having 0.001mm resolution.)
You can see a demo in right video.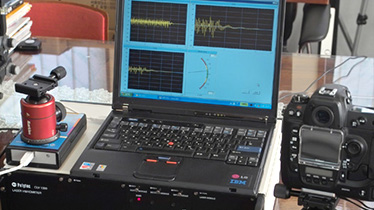 * About Tripod, Head and Vibration (2005.03 Charlie Kim) -

Report click here
 (PDF Format / 622KB)